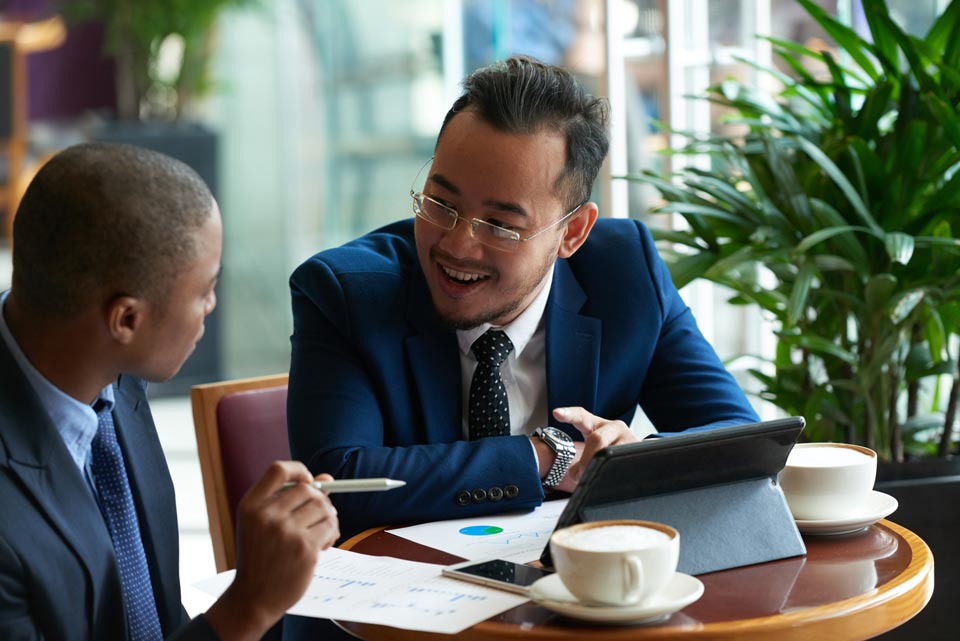 Service Logic: We used to think of service as being something associated with an activity or an experience, such as being served a meal at a restaurant or having a night at a hotel. This has changed in recent years. So much so that now we think of service as inextricably entwined with almost anything we purchase. Service has become an attribute of business that's very much woven into its identity. In other words, service is now a logic that forms part of the business model. It's a way of organising the business, seeing the customer, and generating growth.
And as markets continue to evolve, so the features of products become ever more similar. Service is becoming the means by which companies can differentiate. Like buying a television is more than just about paying a price and getting the kit home, a telemarketing service is more than just a simple set of activities, and an excavator is more than a piece of industrial equipment. Everything has a broader context to consider, whether it's software to make it function well or features designed for greater upselling potential. Buyers expect direction about what they need, how it's designed, what they should pay, and how it continues to adapt to meet changing needs after the initial transaction. They need reasons to feel good about their choice to select a supplier from the many in the market, and those reasons need to shine through pretty much from the get-go.
Strategy
For those of us who sell B2B, making a conscious decision about what level of service to provide is key to success. For a service business, of course, that's true. But it's also increasingly important to companies that sell 'things'. So an organisation that supplies capital equipment will be judged poorly by its client base even if the machinery they provide is excellent. For a telemarketing service to successfully expedite a client brief, the service logic has to be firmly imprinted on the messaging used. In fact, for most high-value propositions, what is said about service will be as important as the machinery or solution that is being promoted in the project. It's not just outsourced teams that need to think in this way either, it's just that outsourcers have to work fast, and consistently to get results. In-house teams can learn a lot from having to stack service benefits as high as product benefits.
Messaging
At Blue Donkey, we design messaging in order to make sure the telemarketing service we provide is reflective of the clients business and wraps nicely around potential customer needs. The best brief will therefore talk as much about service as the features and benefits of what we're pitching. Then it's tested in the first phase of calling where the telemarketing team are asking open questions to assess how well an offering meets the potential needs of buyers. Again, this is something all telemarketers can learn from since an internal sales team are faced with the same burden of delivering ROI and growing brands as external telemarketing service providers. Hence service isn't a free add-on, it's a way of helping another business achieve its goals and getting paid for it through your premium pricing.
Value creating features with Service Logic
Any business can build a service logic, it just requires them to take a customer focus. A good way of building it into your message is to make a list of the top 6 things your business offers. Then for each attribute write a simple line under the headings 'what is it', 'what does it do', and 'why is this special'. Then add a few words to each of the 6 attributes relating to the value creation that's delivered with it. In other words, how do these things support the customer? These will be statements like 'you get a 24-hour helpline', 'there's the reassurance of a long guarantee'. By using these kinds of methods customers will get a real sense from speaking with you that the things supplied by your business have customer experience at the heart because you're thinking about how you can support their day to day burden.