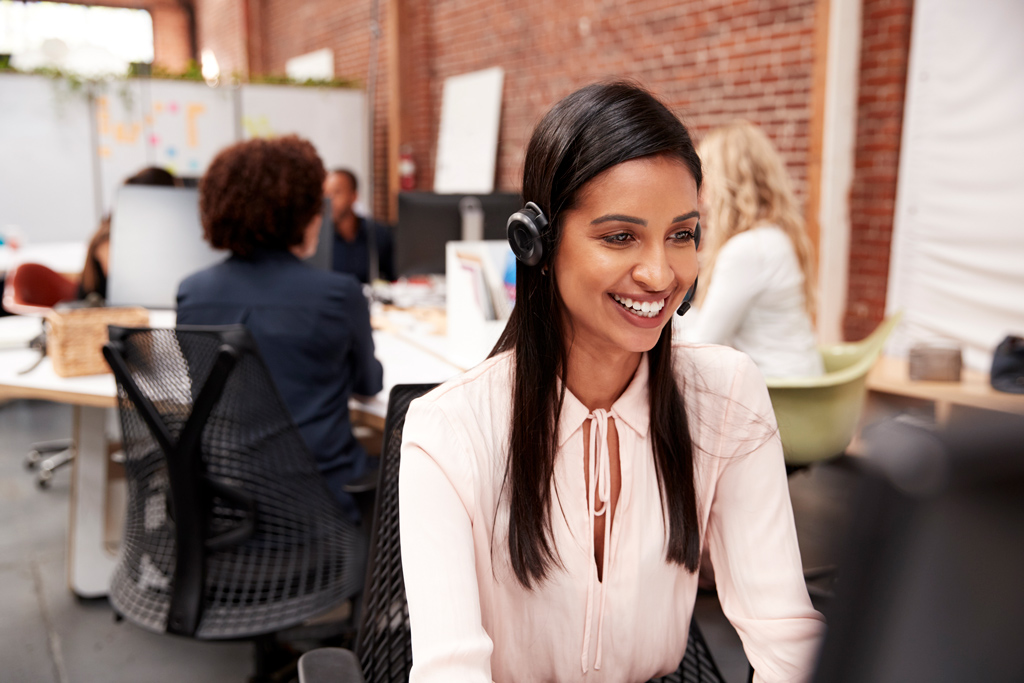 B2B telemarketing; There are few things more annoying than answering the telephone only to hear the caller begin reading from a pre-prepared script. Not only does this make you want to put the phone down straight away, it also gives the impression that the company calling has no idea who you are. This makes it unlikely you'll listen to their pitch, let alone buy their products or services.
Cold calling other businesses is a cost-effective strategy used in business-to-business (B2B) telemarketing. They may call for a variety of reasons, including market research, prospect qualification, lead generation, and direct mail follow-up, to name a few.
Telemarketing can be a successful B2B lead generation strategy because it fosters personal connections and trust. It also enables direct contact with powerful decision-makers for faster lead qualification and conversion.
What distinguishes B2B telemarketing from B2C?
While B2B telemarketing and B2C have similar end objectives, there are also some significant distinctions, starting with tone: Since their product is ultimately an investment for their businesses, B2B telemarketers must provide solutions to the problems that their clients are experiencing.
While B2C clients typically make purchases based on their emotional needs and desires, B2C telemarketers might be a little more inventive with their approaches. Contrarily, B2B telemarketing focuses on an individual's needs, interests, and difficulties. It encourages the customer to buy based on information or an anticipated return on investment rather than on whim or desire.
What advantages can B2B telemarketing offer?
B2B telemarketing is essential for your business if you're looking to expand while increasing brand recognition and credibility through pertinent conversation.
The four advantages of B2B telemarketing are summarised below:
1. Quality leads
You'll be able to warm up your lead and establish a relationship with them more quickly using B2B telemarketing because it takes a more individualised approach to outbound prospecting. Additionally, you can determine straight away whether a lead is appropriate for your business.
2. An extended network
The ability to allocate individual leads to certain call agents allows them to establish a connection with the client and prepare them for the BDM to seal the deal. This increases the possibility of lead conversion and enables your other B2B sales team members to concentrate on locating and studying more relevant leads.
3. It's affordable
The cost of deploying a sales force vs a telemarketing staff differs significantly. To begin with, having your entire telemarketing crew in one location will save money on travelling. You'll have more time to concentrate on attracting more clients for increased income creation as a result of the additional time given to the rest of your team.
4. Measurable performance
Your telemarketing sales will soar if you can record calls and play them back to hear what worked and what didn't. Additionally, you'll learn crucial information like the typical length of a call and the proportion of prospects who are amenable to a first call.
How should B2B telemarketing be done properly?
The focus of B2B telemarketing is significant. Having the appropriate quality leads for the product or service you're offering is the key to your telemarketing success.
What types of B2B telemarketing programmes are there?
1. Lead generation
Telemarketing requires high-quality data in order to generate leads. Make a targeted list of prospects to call first. Outbound lead creation will target decision-makers in particular industries, while inbound lead generation will concentrate on everyone who has visited your site and requested a call back.
Your calls will be concentrated on spreading brand awareness and persuading your prospect to accept a meeting or demo using this tailored strategy.
2. Sales follow-up
This campaign follows up with prospects to see if they'd be interested in scheduling a meeting or a sales demo if they express interest in your goods or services.
3. Inbound sales support
Callers that need assistance will be helped here, and the more individually as possible! Any difficulties, objectives, passions, and requirements your potential customer may have with regard to your service must be addressed by your committed sales team.
Additionally, your inbound support staff can assist in qualifying leads during these calls and send them follow-up information via email. As a result, the prospect continues to think about your good or service.
4. Event telemarketing
Do you want more people to attend your webinar or online event? By inviting a prospect to your event, detailing the schedule and advantages of the event and confirming or encouraging them to register for this telemarketing campaign.
5. Lead nurturing
Develop your relationship with buyers by giving them something of value and not coming across as selling them something straight away. This can be anything from a free trial to a complimentary invite to a webinar recording or a piece of gated content – ungated. Often this tactic is used when a lead goes cold, to remind them of your value.
What role does data play in B2B telemarketing?
Data is the lifeblood of a successful B2B telemarketing campaign, especially if you want to create a more personable experience.
Blue Donkey
To find out more about creating intelligent telemarketing questions and connecting with your target audience, contact a member of our team today.