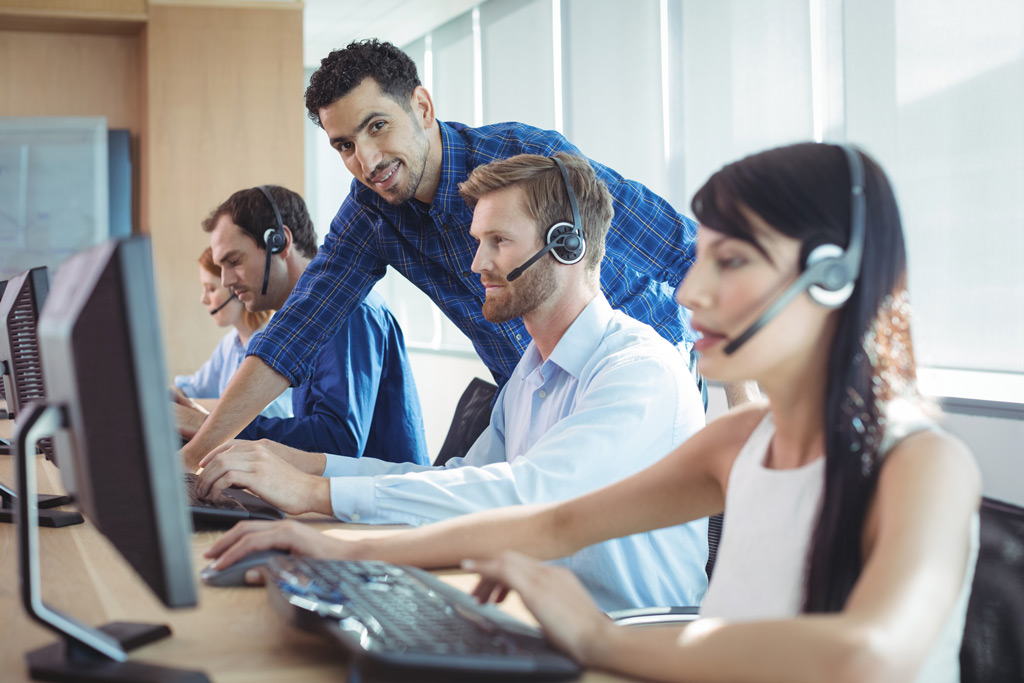 Techniques used by telemarketing companies to reach decision makers
Finding techniques used by telemarketing companies and reaching the right decision makers is one of the biggest day to day challenges a telemarketing business will face. At Blue Donkey we manage meticulous benchmarks sector by sector, project by project that helps us set expectations about the efficiency with which we reach decision makers in organisations. A handful of approaches will enable telemarketers to increase the number and frequency of the contacts they reach. These approaches can be relevant at the point where data is first selected and profiled for calling, it could be about the words used at reception level that stop the so-called gatekeeper blocking a call, or it could be in the actual moments after the call is patched through to the decision maker themselves.
Ultimately the work of the telemarketing company can't even begin until the decision making contact is successfully identified and reached. It's a skill that takes years to perfect, and even then, factors outside our control can mean that some days deliver fabulous performance where others simply flop.
Data
Thinking about who should be targeted for a client is the first task a professional at the telemarketing company you use will perform. This isn't just about the type and size of business your project data is auditioned for, it's also about the particular stakeholder within the target business. It goes without saying that companies who are likely to need your product or service should be targeted, however, taking a blanket approach is not advisable here. The telemarketing company will need to identify the best segments within the best segments!
For example, it's not unusual for a client to instruct their agency along the lines of "we can sell to any manufacturing business in postcodes X to Y". On the face of it, this might seem like a reasonable instruction. However, telemarketing requires highly qualified, skilled individuals, so it's more expensive than most other channels to market in telemarketing strategies. Therefore if it costs the same to target a company turning over £1M and who might spend £1K, as it is to target a company turning over £50M and spending £50K, then, of course, it's better to target more of the larger. Making value judgements about each group of records before adding them to the telemarketing company workload not only saves money in ROI terms, it can render a whole project, on balance, worthwhile or not.
Words
When a number is dialed and a receptionist appears on the line, the telemarketing company will be only too aware that their performance at this fragile point in the call could lead them to the right person or can cause them to crash and burn. Indeed the importance of technique at this stage of the telemarketing call is probably hugely overstated, in fact arguably, the term gatekeeper itself is discourteous and sends out totally the wrong message to anyone considering a career in sales. The best techniques used to get through reception at Blue Donkey are undeniably simple respect and honesty. Jargon or language that's deliberately designed to mislead should always be avoided, as should any attempt to pretend the call is something it isn't. However, never pitch to anyone, other than the target stakeholder who is senior enough to have decision making authority for your product or service
MAN
A good way to source the name of the right decision maker in an organisation is to ask very specific questions at reception. Good telemarketing examples are that of this kind of questioning; is 'who is the person that makes decisions about'. An example of what to avoid is 'who deals with' as this risks leading you to the day to day administrator of a task rather than a decision makers. At Blue Donkey we refer to this as finding the right MAN. This is the person with the means (or money), the authority, and the need. People often aim to get through to someone at a lower or mid manager level that the telemarketing company are able to reach, and then gently work their way up the organisation.
Attitude
Once team members at the telemarketing company reach the appropriate decision maker they've worked so hard to find, it's not unusual to suddenly feel tongue-tied or intimidated, especially if the call is with a c-suite executive. Blue Donkey team members are taught to visualise a person in their mind as they are conversing. This does a number of things to help. It humanises the decision maker to advantages of telemarketing so they become less scary to the caller, and it enables the caller to artificially practice face to face techniques such as eye contact. Asking a relevant and intelligent open question will then quickly draw the decision maker into the call. Then the really exciting stuff can begin to happen.