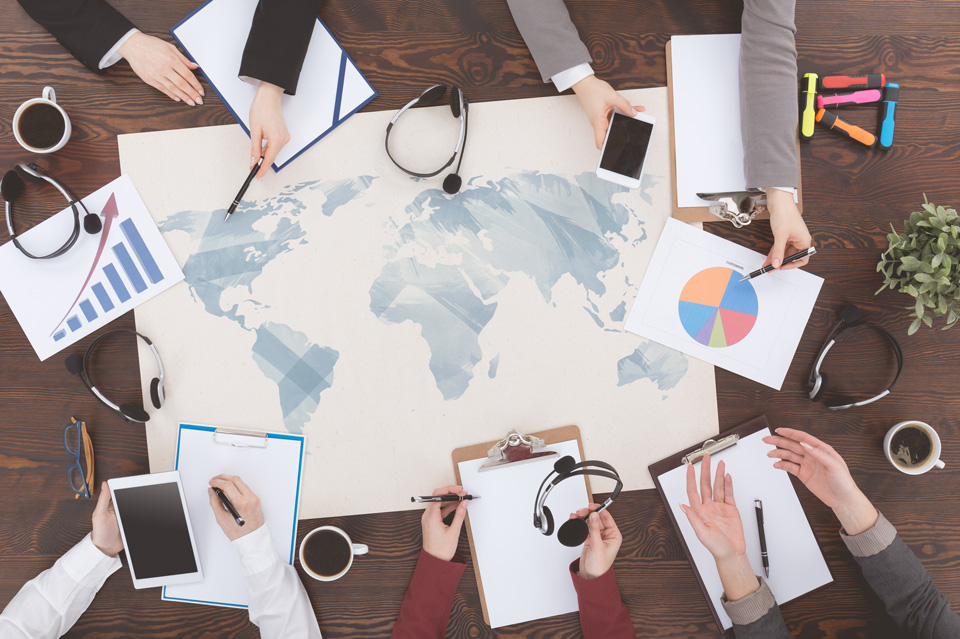 What to consider when seeking an outsourced telemarketing agency: Increasingly, organisations are choosing to outsource different functions of their business to external providers. They do so for a number of reasons, mainly to do with competitive pressures. According to The London Economic Newspaper, companies in the UK outsource for efficiency improvements, so they can get experts to handle operations their staff don't have much expertise with. They add that outsourcing allows companies to focus on core areas so time, money and resources, can be directed towards primary areas of the business.
In the case of telemarketing particularly, the skills and systems needed to do the job well have become highly specialised. Outsourcing has become an easier and more sustainable way to bring new telemarketing leads into a business, and let's face it, who likes cold calling, except maybe the experts. But how you pick from the myriad of suppliers in the market and which key features you should look out for, depend very much on what you need as a marketer.
Size matters
Telemarketing is an interesting and quirky area of the outsource market, since suppliers largely sit at one of two ends of a spectrum. They are either small sole trader operations, or there are huge organised contact centres with hundreds of staff, agents, or 'seats' (who wants to be a seat when they grow up?) There are few agencies in the middle, despite this being potentially ideal for b2b buyers needing an unscripted service.
Blue Donkey sits bang in the centre of the spectrum. This mid-space is less populated because it provides business owners with a challenging dilemma. In order to survive, you have to provide a service that clients can't make better or cheaper. And therein lies the rub. To excel, you need excellent training and experienced teams. Both of these are pricy. Or you need to be superfast and volume driven, which needs complex systems and endless data resources.
The microenterprise
At the smaller end are the micro business telemarketing agencies. Often with just one or two people and no external funding, these companies are what's often referred to as lifestyle businesses. They are generally made up of skilled career telemarketers, who have had lots of experience and are happier on the phone than they are face to face. These small outsourced telemarketing agencies often craft calls in a maverick way, they are unscripted and competent, and the messaging they create is less prosaic than a standard outsourced telemarketing call.
Their disadvantage is they are too small to have sophisticated systems for creating reliable reports, metrics, and management information. So for a client business, that's not terribly attractive because as all marketers know, metrics and management information from today's campaigns will guide tomorrow's marketing. If this information is absent, it's nigh on impossible to create measurable predictions. And even harder to demonstrate compliance such as GDPR or robust quality management as the systems aren't there to do so.
These providers create calls where every interaction is different. However, this can also be a disadvantage to today's marketers where consistency of messaging is important. They also struggle to upscale as they don't have enough manpower available to service any spike in demand you might have.
Contact centres
At the other end of the spectrum, large organised call or contact centres are well resourced and able to produce granular metrics and management information. These operations are usually owned and managed by a range of different stakeholders who invest on the premise that their returns will be worth the high risk. Hence their contracts are often time bound, so clients have to work as hard as the agency to get results because they are committed to staying with the agency once the contracts are in place.
Large outsourced call centres can scale up projects quickly, have broad experience across several markets and product areas, and can often provide international or foreign language skills so campaigns can be run in several countries and languages simultaneously. These operators offer keen pricing for high volumes, as they need to keep their large workforce on the phone. They also often have the advantage of an experienced creative team who can design and implement campaigns across complementary media, not just telemarketing.
The limitation of big contact centre agencies is arguably that they are a one stop shop. They lack the specialist expertise to be masters of a discipline. In telemarketing terms especially, their output is based on volume, so will often be an up-scaled, scripted or mass produced version of what the client wants to convey to their potential buying universe.
Frontline staff at these big centres are often transient or inexperienced, and heavily reliant on scripting or prompting tools, diallers, and controlled material to ensure call objectives are met. For consumer or customer service calls, these centres offer the advantage of speed, and low average cost per call, but for b2b marketing, they fail to create the best experience for those on the receiving end.
The small business
Blue Donkey is one of only a handful of companies that sit in the middle of the spectrum, not micro, but definitely not large. Typically this kind of outsourced agency is a small business employing 15 to 50 highly trained staff. They have systems but are not volume driven. Datasets tend to be small and targeted, and messaging will be composed of freefall dialogue built around the needs of each individual buyer and their particular commercial backdrop.
The small business agency is an appealing option for the b2b marketing manager looking for intelligent calls that are not scripted or driven by technology. Agencies like Blue Donkey will be competing against the big call centres for clients. Again this is a quirky feature of this area of the outsource market but it's quite possible for a 20 man agency to win a pitch against a cheaper agency who employs 5,000 staff and has 10 people composing their pitch.
Blue Donkey
For over 22 years Blue Donkey has been providing outsourced telemarketing for corporates and small companies alike. We're small enough to have a model of excellence in the way we design and create campaigns, but big enough and experienced enough to have well-resourced technology infrastructure delivering reliable and granular metrics for every dial or keystroke.
Sophisticated training functions enable our experienced team to sustain intelligent calls every dial. Additionally, our management systems are ISO:9001 quality standard accredited and our people power is supported by Investor in People standards of excellence. Blue Donkey reporting is best in breed so clients, paying for professional services by the hour, know where every penny is going.
To find out more about creating intelligent telemarketing questions and connecting with your target audience, contact a member of our team today.